There always seem to be a million amazing opportunities out there. And it goes like this: The promotion draws you in. You click on the link, and read the information eagerly. You scroll down, thoughts rushing through your head, knowing that you would be perfect for it, and then you come to the bottom of the page. And see the price. Dear reader, never fear! This post is here to alleviate some of your distress.  There are lots of ways to overcome the price tag that comes with some awesome events, without resorting to robbing the bank. Maybe you've been selected for New Zealand Model United Nations this July, and are craving some ideas about how pay the conference fee. Let me tell you, there are plenty of opportunities out there. I'd go as far as to say the only limits to your fundraising success are your creativity and enthusiasm (and the law).
SPONSORS
There are a few potential sponsors which may be your first port-of-call, but I would like to emphasise the need to think outside the square. Some common sources of sponsorship are local Rotary Clubs, politicians, and your schools. There are, however, countless small businesses you could approach in the area where you live. There are also trusts, women's groups and other community groups which may be interested in supporting you. Take the time to search for them- you might be surprised by how many possibilities there are.
Larger businesses usually have a 'sponsorship' or 'community' page on their website, so have a read. While they are often for groups or have quite strict requirements, it's well worth the time if you find one for which you or your delegation are eligible. Also, think about who you know, or who your parents know. Your networks and connections can be a great source of potential sponsorship. Remember: the worse they can say is no.
When drafting your application proposal or preparing for an interview, make sure you've informed yourself about the organisation. What is their mission statement and mandate? It is important to describe how what you're doing corresponds with or furthers their goals. There are lots of good reasons why community groups, businesses or politicians should contribute towards your attendance to a UN Youth event, right? We all know it, but you need to make it clear to them. The focus of your application should be why they should be involved, with a lesser emphasis on why you deserve it.
When approaching your school, for example, make sure all the benefits of your participation are clearly stated. UN Youth events are at their core educational in nature, and in fact the UN Youth website has a whole detailed page full of how our events follow and enrich the New Zealand curriculum. The goal of your proposal is to prove why they should sponsor you.
SPONSORSHIP PROPOSALS AND APPLICATIONS
The first thing I would say is that you get out what you put in. As clichéd as the saying is, if you put little effort into a poorly-written application, it will be obvious to your sponsor.
Write them for each specific potential sponsor. You can use the same general framework and modify it, but don't send out copy-and-pasted, mass produced documents. Sponsors will be able to tell, and they'll tend to give you the same time of day. Your aim should be to be as professional as possible. Sponsorship isn't about you; it's about the sponsor, so everything you write should be geared towards this end.
Follow it up! Don't let your applications go without reply. Make the effort to get in contact with whoever you're approaching. Phone calls are good, and face-to-face interviews are very effective. You can't do puppy-dog eyes over email!
Be clear about what you are seeking in your proposal. You want to make the sponsorship process as easy as possible for the sponsor. Present a number of different options. For example, if contacting a politician you may first ask for financial aid of some degree, and secondly for support in preparing for the conference or help in seeking other sponsorship opportunities. And remember, you don't have to ask for financial sponsorship. You can ask for product sponsorship. This is especially relevant to small businesses. You could contact the manager of your local supermarket or mall and get something small from each retailer, and then run a raffle.
You have a lot of skills at your disposal, so be creative! You and your friends could put on a concert with a gold coin donation for the entrance fee, or ask your school to let you run a mufti day or other social event. Bake sales are also quite profitable, and you might be able to run one at morning tea or maybe at your Church, for example. Maybe blue frosting for the cupcakes, in the UN spirit?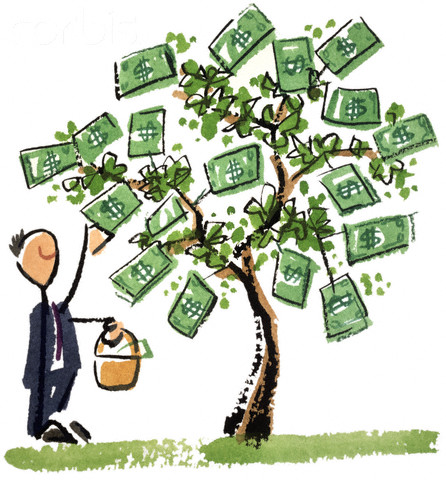 At the risk of sounding like a cereal ad, you truly do get out what you put in. It's well worth all the effort, and you'll be more compelled to make the most of the opportunity because it will be truly your experience. You will learn skills that will be useful for a long time to come, while studying, working or applying for other grants or sponsorship, too.
We're in hard financial times (just ask Greece), but that doesn't mean your MUN-life has to be like the Eurozone. Your school, local MP or Rotary Club are good choices to send proposals to, but don't limit it to the obvious. The more proposals you send out or people you contact, the more likely you'll get a positive reply. You only need a few people to say yes and you'll be raising your placard in no time.